Presentation at the Deutsches Museum (01.03.2017)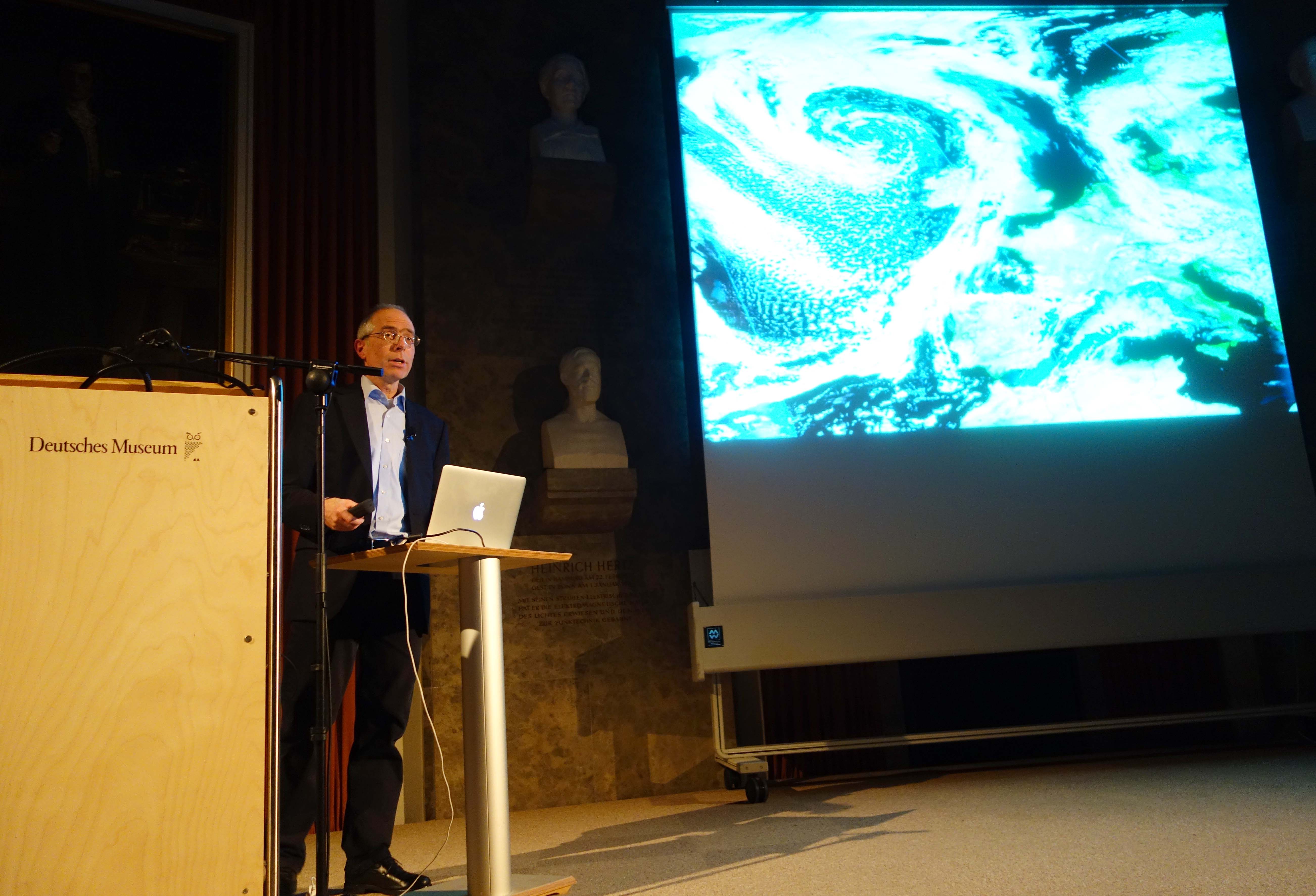 On March 1st 2017, Volkmar Wirth talked about "The forecast: fair to cloudy": how come the weather forecasts are (still) so uncertain? (in German: "Weitere Aussichten heiter bis wolkig": warum ist Wettervorhersage (immer noch) so unsicher?) in the "Wissenschaft für jedermann" seminar series.
The presentation took place in the "Ehrensaal" of the Deutsches Museum in Munich.
You can view the presentation here.