RA-B Meeting (May 2020)
The first Research Area B meeting of Phase 2 took place virtually on 20th May 2020.
The RA-B scientists presented their project and first results, and scientists from research areas A and C, as well as Sue van den Heever (member of the Scientific Advisory Board of W2W) participated in the online meeting. In total, about 40 scientists took part in this meeting.
The presentations were very good, in particular given that some ECS only started recently and given the COVID19 situation. On the other hand, the general discussion was short, and informal discussions were inhibited by the technical restrictions of the meeting.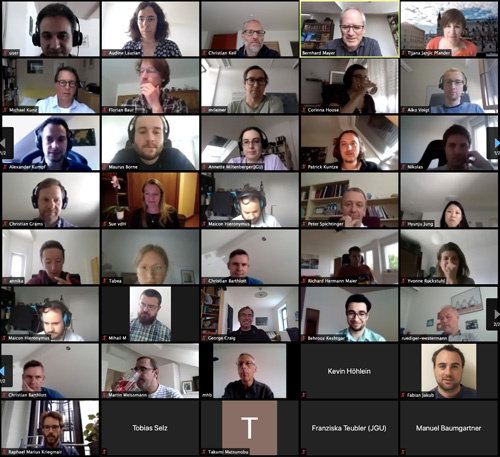 Participants of the meeting
The program of the meeting is available here.