RA-C Meeting (Jun. 2019)
The fourth meeting of the Research Area C "Predictability of local Weather" took place on June 5th 2019 at KIT in Karlsruhe.
Eighteen participants from KIT, JGU and LMU took part in the meeting: some are about to leave W2W, others recently joined W2W. Short presentations by the ECS and extended discussions were the key ingredients for a lively meeting where finishing projects, as well as new projects have been discussed. The updating and sharing of ensemble tools, and the need for large data sets during Phase 2 were addressed to ensure a smooth transition into Phase 2.
The program of the meeting and information about the venue are available here.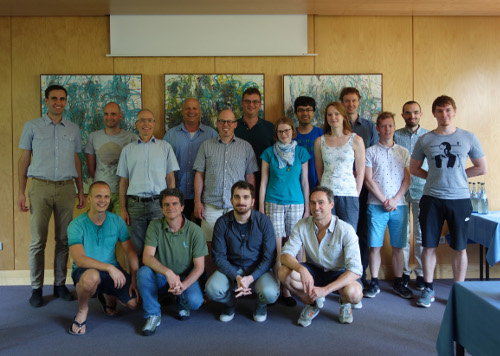 Participants of the RA-C meeting in Karlsruhe