Cathryn Birch (U. Leeds and MetOffice) at KIT
Cathryn Birch visited KIT from January 26th-28th, 2016.
29.01.2016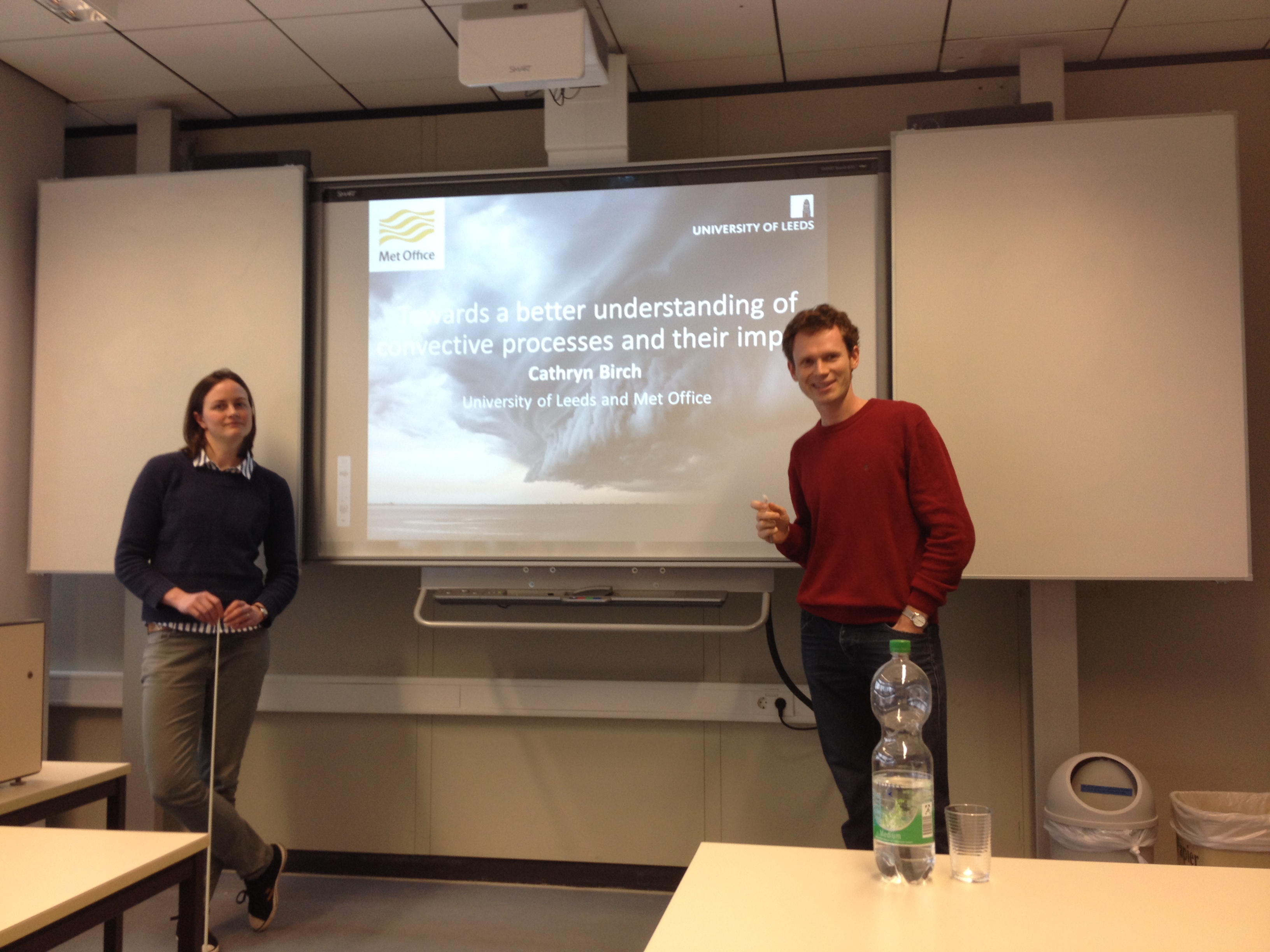 Florian Pantillon introduced Cathryn Birch and her presentation on "Towards a better understanding of convective processes and their impacts". Courtesy of Gregor Gläser.

More information on Cathryn Birch's visit can be found here.