Gabriel Wolf (U. Reading) at JGU and KIT
Gabriel Wolf visited JGU and KIT from February 1st-3rd, 2016.
05.02.2016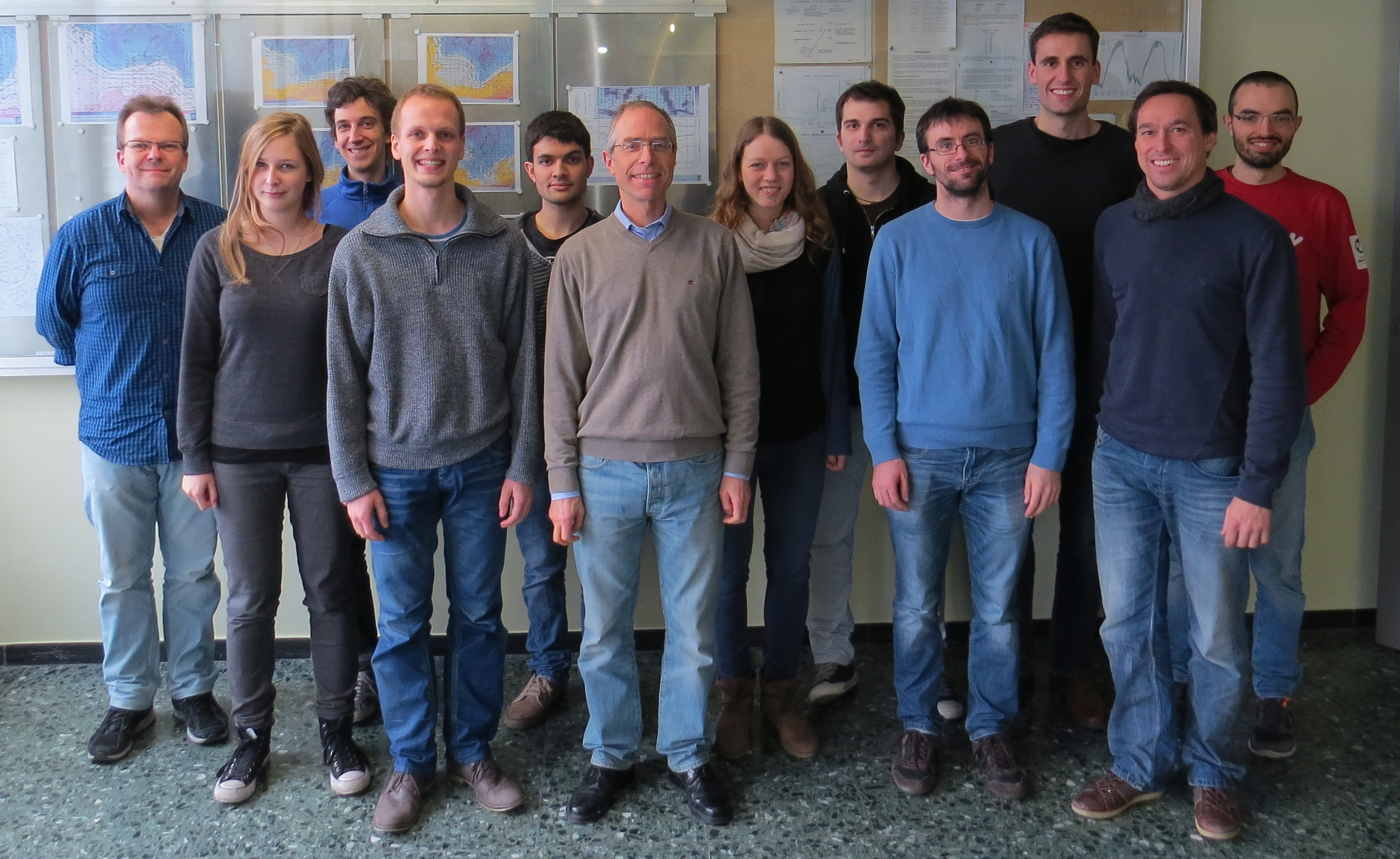 Participants at the Institute for Atmospheric Physics in Mainz. From left to right: Joachim Eichhorn (JGU), Pila Bossmann (KIT), Tobias Selz (LMU), Andreas Schlüter (KIT), Paolo Ghinassi (JGU), Volkmar Wirth (JGU), Marlene Baumgart (JGU), Georgios Fragkoulidis (JGU), Gabriel Wolf, Michael Maier-Gerber (KIT), Michael Riemer (JGU), Enrico di Muzio (KIT). Photo: courtesy of Joachim Eichhorn.
More information on the visit of Gabriel Wolf to Mainz and Karlsruhe can be found here.