3rd Annual Meeting (Nov. 2017)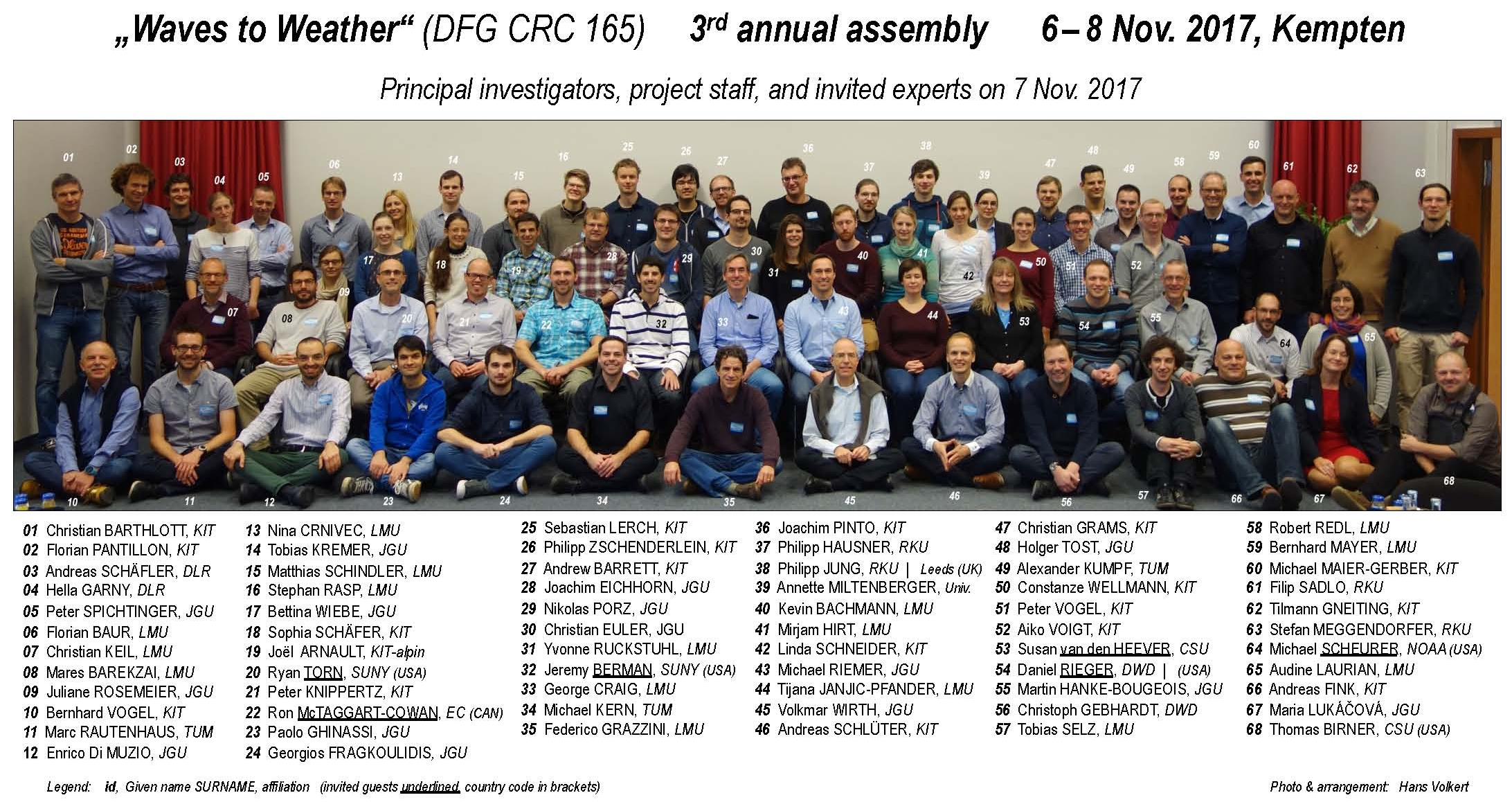 The 3rd Annual Meeting of W2W took place from November 6th to 8th 2017 in Kempten (Germany).
The new format of the meeting featured overview presentations on W2W, the research areas and the cross-cutting activities, 2-minute lightning talks by the Early Career Scientists to introduce themselves and their poster, extended poster sessions, a few keynote presentations, and breakout group discussions focused on ongoing research and future plans in W2W.
About 75 participants took part in the meeting. The poster sessions were very lively and new collaborations have been identified and discussed. The invited guests contributed to the overall success of this meeting by discussing with the ECS about their results and by providing stimulating and constructive feedback on W2W.
The invited speakers and guests were:
Program and additional information (last update: Nov. 03rd 2017)